About Revocation Radio
learn more about us...
Revocation Radio is the only station on terrestrial frequencies that broadcasts our specific mix of Christian Rock and Hip-Hop. Hip-Hop music is so prevalent and influential in today's society and culture, that we believe it is imperative to broadcast a Christian alternative with life-breathing messages and unparalleled quality, not only in lyrics, but also in production.
Revocation Radio is a new generation in broadcasting. Formed from a vision shared by each of our board members and staff, Revocation Radio aims to "Take Back the Airwaves." With its 4 FM frequencies, Smartphone Apps and Interactive website, Revocation Radio wants to reach out and help the community. Revocation Radio wants to show that lyrics are not just words, they turn into actions.
TBTA Ministries was founded in 2007, incorporated on October 10, 2007 and awarded non-profit status June 14, 2010. In 2010, TBTA Ministries purchased 2 FM frequencies, 88.1 FM WKRE and 88.5 FM WKUA. Revocation Radio started broadcasting on January 24, 2011 on 88.1 FM WKRE in St. Clair County and quickly gained listeners despite it's very small range. In 2012, construction of a tower, management building and antenna were complete and 88.5 WKUA went on-air in January of 2012 and built an audience rapidly, becoming Revocation Radio's most popular frequency. The wheels of growth were still turning and in August of 2013, Revocation Radio went on the air in East Central Alabama with 89.7 FM WJHO.
THE REVOCATION RADIO NETWORK
88.1 FM | 88.5 FM | 89.7 FM | 104.5&96.3FM
Revocation Radio's 88.1 FM was the first station owned by TBTA Ministries. It is a 4,000 Watt station covering St. Clair county and surrounding areas.
Revocation Radio's 88.5 FM is a 7,700 Watt station based out of Fosters, Alabama that covers Tuscaloosa, Northport, Moundville, Centreville and surrounding areas.
Revocation Radio's 89.7 FM is TBTA Ministries' newest frequency of 21,000 watts that covers Alexander City, Clay County, Sylacauga, Talladega, Pell City, Anniston, Oxford and surrounding areas.
Revocation Radio's 104.5 FM and 96.3 FM broadcast throughout Opelika, Auburn and surrounding areas.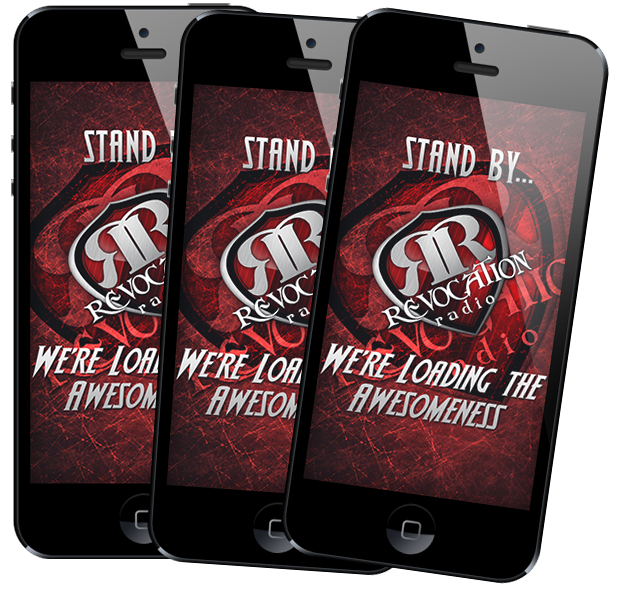 Jimi Hendrix once said, "I can explain everything better through music; you hypnotize people to where they go right back to their natural state and when you get people at their weakest point, you can preach into the subconscious what we want to say." Today's secular music is speaking too much into the subconscious about blatant drug use, promiscuous sexual activity, alcoholism, and love of money. What makes it worse, is that this music is marketed toward this generation. Secular music tells us that it's okay to live this way and do what you want, because "everybody else is doing it." Revocation Radio plays music that is the same or better quality as what you would hear in secular music, but with a message of love, hope, and peace. The message of the King of Kings, Jesus Christ. As Christians, we should live by a code of excellence, as we honor the Fa- ther in all facets of life.
Music is something that is universal and speaks to every single person on this planet. You can hear people singing the same popular song from New York, to India, to Tokyo. The problem is, these songs are sending negative messages and it's the 12-18 year- old age group that is most in tune with today's music! This trend has been happening for decades and now we have more 35-60 year-olds that are living for the "god of worldly things" due to what secular music spoke into their soul rather than living for the Creator of All Things who, simply, wants to save them. For example, satan has planted these lies into top songs and even advertising throughout history, reassuring everybody that there is nothing wrong with giving in to peer pressure or what makes you "feel good."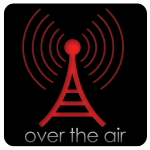 Since radio is not a "subscription-based" service, it is impossible to tell how many people are listening to radio stations at any one moment. Between all of our FM frequencies, we reach a potential listening audience of over 2.5 million people.
Revocation Radio launched our online streaming service in 2011. We also launched an iPhone/iPod/iPad app and Mac app in December of 2011. Since we started streaming online, we have averaged 13,000 listeners a month with an average listening time of over 4 hours, which is a truly astounding statistic in radio. All of our apps combined have been downloaded over 4,000 times. With listening audiences around the world, our online streaming is reaching a whole new generation.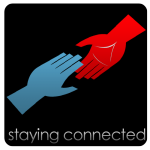 Revocation Radio utilizes Facebook, Twitter, YouTube, Livestream, Ustream and e-mail marketing to stay connected to its listeners. We believe that a radio station needs to stay connected and build relationships with their listening audience. Our total reach with our social media marketing is over 13,000 people in less than a year. Through these venues, we strive to communicate current events, sponsorships, partnerships, provoke discussion and create a wholesome, safe atmosphere that's not afraid to embrace the abundance of life in Christ.
Our Amazing Staff
learn about the people that bring you awesomeness...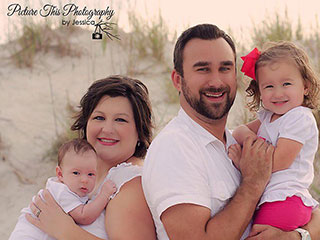 Jon Walden
General Manager, Revocation Radio
Jon Walden is the General Manager and host of the Morning Overload on Revocation Radio.
Jon got into radio at the age of 19 and quickly developed a love for the power of Christian music and how it can impact lives.  Within just a few years, he realized that Christian Rock and Hip-Hop had drastically improved from what the secular music world had considered "cheesy" and "unoriginal" and that it was the best way to reach the unsaved for Christ.  From that moment, it became his life mission to use his radio platform to evangelize through this music.  Jon was blessed to do the weeknight show at 93.7 WDJC in Birmingham, AL from 2003-2010 and also had a nationally-syndicated Christian Rock and Hip-Hop show on Saturday nights called Revolution Radio.  In September 2010, the dream started to become a reality as Jon was given the opportunity to help create the Revocation Radio network as the General Manager and morning show host.  Revocation Radio officially went on-air in January of 2011 and the mission of Taking Back The Airwaves began.  Jon says: "It's truly an honor to serve the Kingdom and help create something that has never really been done like this before.  We feel like we're about 10-15 years ahead of the curve for Christian radio and are so grateful for what God has already done and is going to do through this ministry, music, and radio network.  This is just the beginning and we can't wait to see what He has in store for us next!"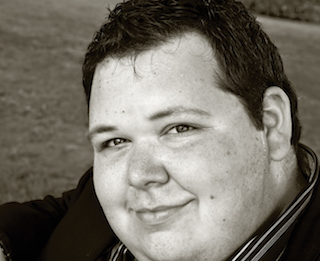 Anthony Baumann
Business Manager, TBTA Ministries
Anthony Baumann is the Business Manager for TBTA Ministries.
Anthony started with TBTA Ministries as an intern in September 2011. He was hired in 2012 as a morning show co-host and designer. In 2013, Anthony was promoted to Business Manager. He manages accounting, business development, marketing (including website and social media) and ministry at TBTA Ministries. Anthony has been in radio for over 9 years, starting from a small AM station based out of Moody, AL. He is a licensed evangelist in the Congregational Holiness Church, which is based in Griffin, GA. He travels near and far to preach a message of hope in Jesus Christ. If you would like to book Anthony to minister at your next event, he is listed on the RevManagement booking list.